Experienced Skype & Zoom Video Counselling. The Private, Adept, Local Therapist practising online.
When Self-Isolating or Shielding, seeking "professional video counsellors near me" brings you Counsellor Dean Richardson MNCS(Acc/Reg) - with over 22 years practical counselling experience and who's a skilled Telehealth / Video Therapist (14 years working with Skype, Zoom, WhatsApp etc).
Using Video at Havant Counselling.
What if good counselling could be achieved online – and remotely – from within the privacy of your own home or office?
Video counselling / psychotherapy is ideal for individuals (using a video capable device), couples (using two video devices) and small groups (up to 8 participants) who wish to access Dean Richardson MNCS(Acc/reg)'s experienced therapy services online (now into his 23rd year of practice) but who are unable to – or don't wish to – travel to Havant Counselling due to situations such as the Covid-19 Lockdown or self-isolation.
Skype, Zoom, WhatsApp, Google Meet

etc

.
Instead of travelling to Havant for weekly counselling sessions, you use your home or office and
(using your home broadband or Smartphone data plan)
you "dial-in" to your counsellor online for your usual 50 or 90 minutes online therapy session.
The video counselling session is the same, in format, as if meeting face-to-face: it remains conversation based (with a little use of whiteboard when useful); you and Dean discuss and work through the problems at hand via weekly sessions.
Because you'll be in your home (or office) you'll be taking some of the responsibility usually handled by the counsellor. You'll ensure your privacy, not being disturbed during session, and taking care of your physical-location needs (such as tissues, water etc). I discuss this in more detail below.
Bonus: whilst businesses and organisations are being allowed to open "with guidance", and different areas are being placed in different Tiers, using Skype/Zoom Video for your counselling sessions means there's a reliable, consistent service available. There are no transparent screens, no hand-washing, no keeping a 2-metres distance and no speaking to your counsellor whilst wearing a mask / visor to attend your therapy 👍🏻.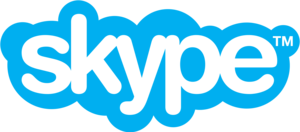 Havant Video Counselling is available on Skype, Zoom, WhatsApp & Google Meet.
Other applications may be available (please get in contact to discuss).
Apple-Exclusive Platform Apps (Facetime etc) are not supported.
14 years Online Therapy Experience.
Commencing formal diploma training in counselling from 1999, Dean has been working as an online/video counsellor with Skype and Zoom since 2007 (see side image of his original iCounsellor.co.uk domain's registration – still functional, albeit the website is currently undergoing a major refurbishment behind the scenes), and: as an IBM & private corporate IT Professional decades before that.
His combined experience in IT and Psychotherapy is rarely seen in other counsellors.
Whilst other counsellors may be hurrying to transition their practice to video during these pandemic times, you may feel assured that Dean Richardson already has the appropriate experience needed to manage your online video counselling.
(Click image for greater detail).
Beginning Video Counselling.
Send your session fee beforehand (such as making a bank transfer or using my Online Card Payment Service).
(During our first session we'll allow some time to get our devices working suitably).
How each session commences depends upon the actual app/service being used but Dean will join each counselling session at the session's start time.
Skype.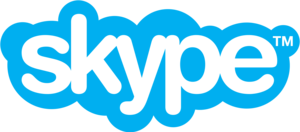 Ensure Skype is loaded and you are logged in.
Individuals: at the session time, Dean will call your Skype ID.
Couples/Groups: A Skype Group will have been created prior to the sessions commencing. You will have been sent access to the group and your Skype IDs will have been given access. Before each couple counselling session begins you will both sign into the group. At the session start time Dean will join the group too.
Zoom.
A Zoom meeting room will have been created prior to the sessions commencing. You will have been emailed the room's URL and password.
You may join the meeting before Dean connects. You'll find yourself in a "waiting room". This is a Zoom security feature so that no-one else can join our session.
At the session start time, Dean will move everyone from the waiting room into the meeting.
Preparing Video Counselling.
When considering Counselling via Skype or Zoom video the you're strongly advised to be make the following preparations:
Preparations for Individuals, Couples & Groups.
Remember that counselling sessions are (still) a professional engagement. Even though you're at home with easy access to your fridge, comfy pyjamas and footstool, aim to behave as if you would be meeting your counsellor in his office.
Have your video device prepared well in advance with the software installed that you and Dean have agreed upon first contact (whilst Zoom or Skype is preferred, Dean may also use WhatsApp, Facebook and others - provided there's a prior conversation before the session). Ensure that your Operating System has all updates installed beforehand (some upgrades can take a long time) and that your Apps have the most recent security updates.
Use a headset/microphone combination (such as those supplied with your Smartphone, or computer). Not only helpful for your privacy, Skype and Zoom work significantly better by avoiding echo, disturbing feedback or blocking the audio for several seconds whilst the software filters out your own audio being sent back from your caller's device.
Use a table or stand if using a tablet or Smartphone (rather than holding the device for 50/90 minutes). Keeping the device held not only relieves your hands and keeps the camera steady, it also helps prevent feelings of sea-sickness in the observer when you're moving your camera.
Try to place your camera at eye level so that you're looking at your device on the horizontal. This ensures that you're not looking down or up at your counsellor (which can feel a little disturbing).
Ensure that your face is lit. This may mean you sitting facing a light-source (the window, a lamp etc). Otherwise you'll appear in shadow and your counsellor will not be able to see your face.
You will need a room that's private and away from others' earshot. If this is not possible, perhaps others in your house might leave for an hour).
Ensure that your environment is quiet - Skype & Zoom (etc) use technology that can "take over" the audio channel when you speak (or when there is sound in your room). If your room is noisy you may find that the counsellor's voice becomes cut-off or interrupted.
Make sure you won't be disturbed: tell others in your house not to come into your room. Maybe put a note on your room's door - or your house's front door - saying "Do Not Disturb" so that others are reminded before they enter your room and/or your doorbell isn't rung. It's quite disturbing when you're halfway discussing something private or sensitive only to have someone burst into your room (be it a child needing your attention or another adult).
Be aware of your environment: think about things such as lighting where the window is, how far away you are from the microphone and camera, is there other things on your device's screen that might distract you, are your messaging apps closed, are all bandwidth sucking apps closed (eg Dropbox, Google Drive etc - or someone in your location streaming video).
Important: Apple devices (iPhone, iPad, Mac, Macbook) running Apple-exclusive software (Facetime etc) cannot be used with this service.
Preparations for Couples & Groups.
Prepare to use one video device

per person

rather than one device for two or more of you.
Couples and groups have commented that whilst attending a video counselling session it can feel helpfully "we're not at home" to be physically separated whilst speaking with one's partner(s) via video. This can assist the relationship in discussing matters together that would not normally be discussed "at home".
In addition to multiple devices, I recommend you being in

separate

rooms from each other (eg living room / kitchen). Whilst this is not compulsory, if your voice can be picked up by your partner's microphone this will introduce audio echo; you will have to mute your microphone when you're not speaking.
When calling from the same location it may seem illogical to use two devices. Note the illustration for Couple Counselling: when working face-to-face with couples, both partners are angled away from the counsellor and more towards each other. This promotes the couple focussing upon their relationship (holding conversations, listening to each other etc) and the counsellor is able to observe and intervene. Such positioning also helps promote the concept of the counsellor being a therapeutic consultant rather than someone the couple sit in front of (like a cinema audience might) attending to him delivering a lecture upon the couple's relationship.
When working with groups of 3 or more if people speak over each other we may talk about how we creatively manage each person having their voice heard (when they want it to be) - such as using a virtual "talking stick".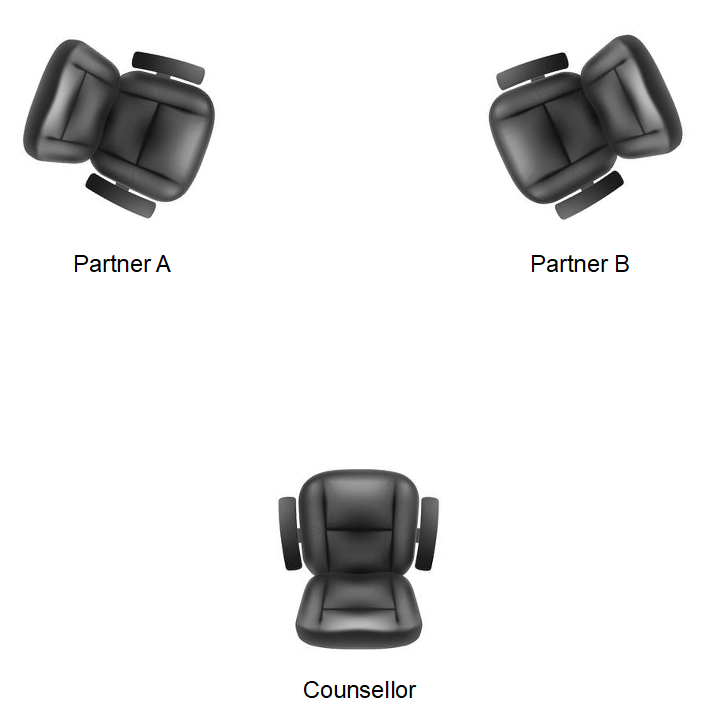 Of course, there are always alternative approaches to using one-device-per-person or sitting in separate rooms/locations. We can always set aside some time for this. As long as the main aims are catered for such as (a) the couple or group will be talking with each other during the session, (b) the counsellor is able to see and hear all partners throughout the session, and (c) the counsellor is available for consultation, feedback and intervention (rather than being positioned as the-expert-in-the-session-with-all-the-answers).
During a counselling session, if one-or-more of you intentionally disconnects the session will be brought to a close depending on who remains. Think of it like this: Relationship Counselling is therapy for a relationship (duh 🤣), and when a partner disconnects we might wonder if the relationship has effectively left the therapy session. Counselling can resume at the next scheduled session should all contracted partners attend.
If one or more of you unintentionally disconnects during the session, we will try to re-establish the connection as best we can, but we won't continue the session in a partner's absence.
If one or more of you leaves Relationship Counselling entirely: I will work with the remaining partner(s) for a handful of sessions to bring our contracted work to a close. We won't switch to another contract (individual for couples, or couples/individual for groups). You are welcome to engage with an alternative counsellor for your needs.
Sessions may be arranged for one partner alone (in the case of couple counselling) or for a subset of the group if we have (a) previously discussed that this meets with everyone's approval and (b) the attending partner(s) and counsellor update the absent partner(s) about what was discussed in their absence. Such situations might be if one or more partner(s) is/are unable to attend the occasional session.
Experienced Online / Internet Counsellor.

Dean has been practising face-to-face counselling for over 22 years. Additionally, he also has practical experience in remote telecommunications (a) from his many years as an IBM IT Engineer (prior to retraining in psychotherapy) and (b) by completing the in-depth, six module training course from Online Counselling (website domain now defunct) designed & delivered by Dr Kate Anthony FBACP way back in 2007.
After completing his online training, Dean set up his first telehealth counselling website: iCounsellor.co.uk (yup – the iPhone was released by Apple coincidentally around this time too 🤣). Dean specialised in Skype Video Counselling for Couples in Long Distance Relationships for many years (e.g. couple counselling with one partner calling in from Canada, one partner calling in from India, Dean calling in from the UK).
If you need further convincing of Dean's skills with the Internet: this whole website was designed & built by Dean, is maintained by him, and is delivered from his own Linux LAMP server (Linux, Apache, MariaDB, PHP-FPM etc), which is built & maintained by himself.
Let's go out on a limb, here, and offer that there's possibly not many other counsellors with such a deeply combined experience in Information Technology, Internet and Psychotherapy with whom you might feel confident and safe working online in your own therapy.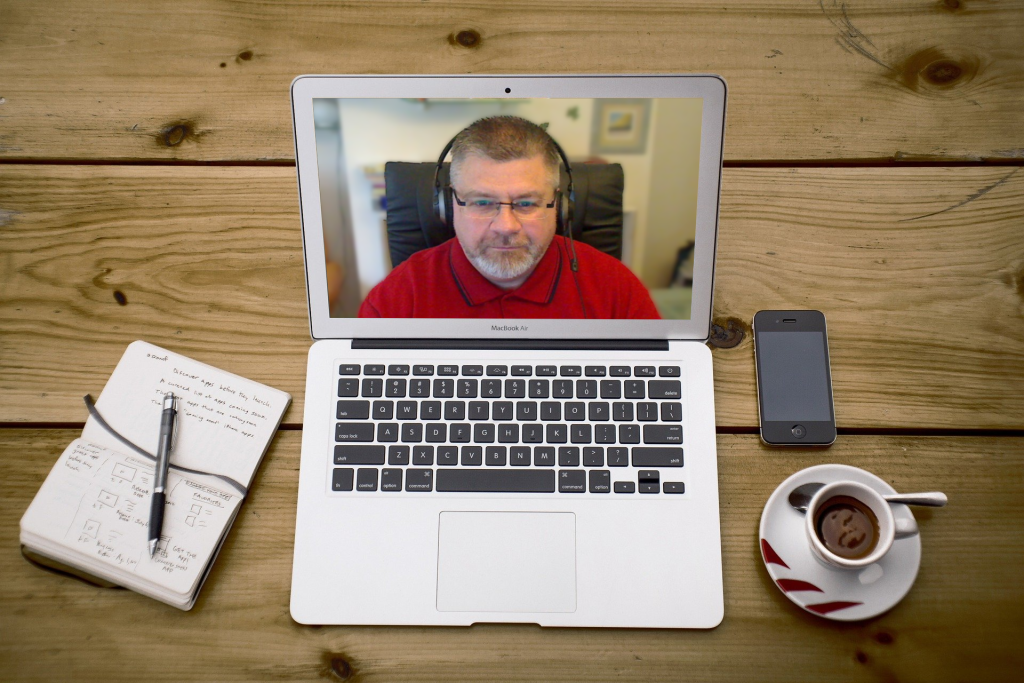 Offering Video Counselling Before Covid.
You might be thinking that all private practice counsellors work with their clients on Zoom (or Skype, or WhatsApp etc). You might think that training in how to work over video conferencing is an integral part of every counsellor's qualification.
I'd suggest to you that working online is not considered to be compulsory training by a majority of counselling/psychotherapy qualifying organisations.
So, how does a counsellor become competent and effective in working with clients over video? I'd offer that the counsellor has to make an informed decision to invest dedication, time and money in attaining training and building upon skills and knowledge themselves.
So, when considering working with a counsellor over video, who might you think you'd work with most swimmingly…
A counsellor offering therapy through video media (Skype, Zoom, WhatsApp etc) since training in 2007 (now in his 15th year of video counselling practice).
A counsellor with previous Professional IT Career Experience (working in corporations such as IBM, Microsoft, Borland etc since the 1980s & using teleconferencing services ever since).
Someone who demonstrated an experienced relationship of integrating technology and psychotherapy (who is now into his 23rd year of counselling practice).
Bonus Clue: someone who built this very website and maintains the LAMP (Linux / Apache / MySQL / Memcached / PHP) infrastructure behind everything you're currently looking at.
…or…
A counsellor who availed themselves – in alarm – with video counselling when their face-to-face practice closed due to Covid/Lockdown (and who may – or may not – have taken a brief introductory course on: 'How to use Skype").
Yup, it could be a tough judgement when you think about it 😁
Online Privacy with Counselling.
As a counsellor, Dean specialises in working in therapy in a number of sensitive subjects.  Because of such pursuit topics (eg Counselling for Men, Unwanted Sexual Behaviour, Pre-Trial Counselling, Sexuality etc) it wouldn't be surprising for some considering video counselling to be extra concerned about their privacy.
The following off-site articles tackle the subjects of privacy (through encryption) and safety when using Skype or Zoom for personal counselling.
Skype Video Counselling.
Zoom Video Counselling.
About Dean @ Havant Counselling.
You could choose any counsellor in and around Havant, 'natch!
Yet, when you think that this may be the most personal, private and vulnerable you're going to be with someone professional, you'd probably choose:
someone you can grow to trust,
someone who demonstrates highly competent skills, ethics and sensitivity.
someone who speaks plain English (rather than psychobabble),
someone who's as happy to use base/swearing language as much (or as little) as you do,
someone who considers himself a frank, no bullshit counsellor, particularly you when you're in need of an authentic response (rather than an "hmm"),
someone who would become an equal part of your therapeutic partnership (e.g. doesn't just sit mostly in silence for 50 minutes).
Does this peak your interest in meeting
Dean @ Havant Counselling
to experience all of this this for real?
Dean Richardson MNCS(Accred / Reg) - a simply private choice.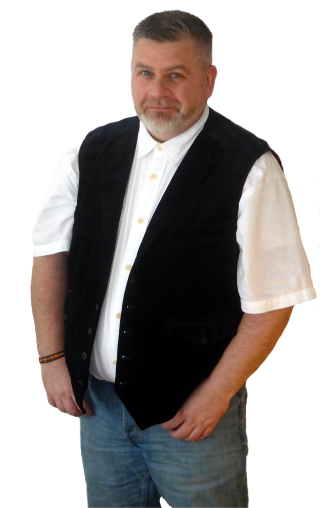 Future Face-to-Face Counselling.
You may be wondering what may happen to online services at Havant Counselling as the UK lock-down around the Covid-19 pandemic subsides.
One answer is that Skype and Zoom counselling are not the poor relation to face-to-face counselling. For most who choose video counselling the medium is as effective as face-to-face sessions. Therefore, Havant Counselling will continue to offer online telehealth therapy even as the virus subsides in England.
When it becomes safer to re-introduce face-to-face counselling in Havant, you and Dean may have a conversation together about continuing with the video relationship, or to make some plans about meeting face-to-face.. if you wish to.
Of course, if you don't live near Havant then the discussion becomes moot – we will continue to work online for as long (or short) as you need.
Whatever happens, no changes will be made to your therapy medium nor appointment day / time until matters have been discussed and a decision has been planned together.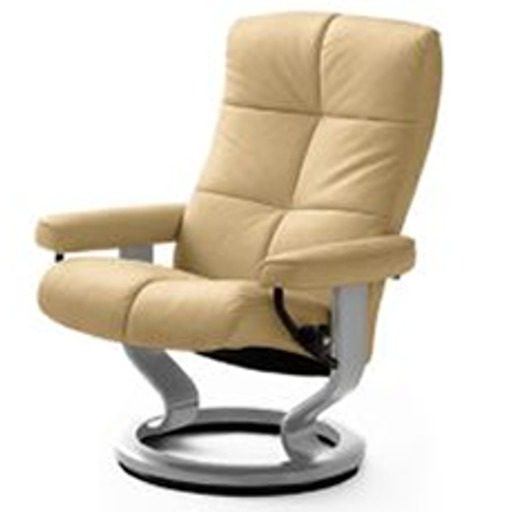 Begin Online Video Counselling…
Check out the following pages to prepare you to get in contact for counselling:-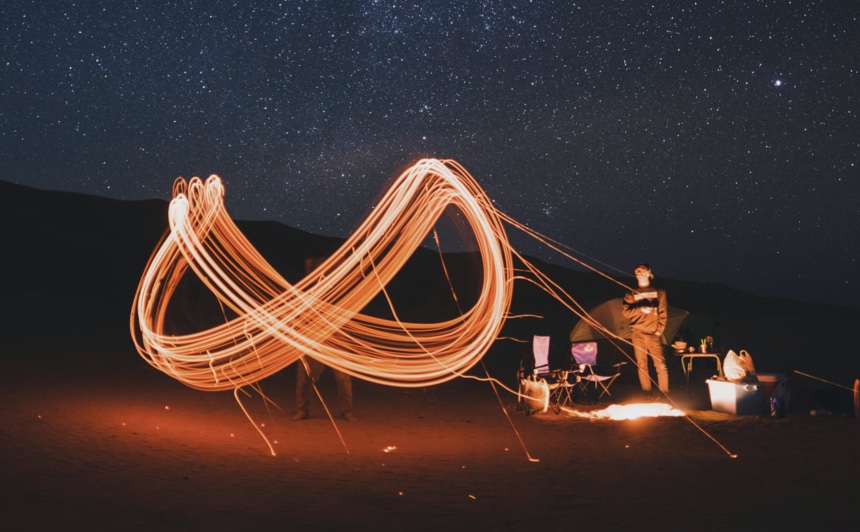 Got a Question? Don't Hold Back…
Got a question about Dean Richardson's counselling services in Havant (Hampshire)? Want to make contact, maybe asking about a first appointment? Send Dean a message any time…