Pre-Trial Counselling ~ Support in Havant.
When you're going to court (whether as a Defendant, a Respondent, a Plaintiff or a Witness) and you want to work with a knowledgeable counsellor, Dean Richardson offers informed and helpful information on pre-trial counselling.
STOP-PRESS: counselling continues to be available via reliable & confidential Skype / Zoom Video ~ ideal for self-isolation & shielding. Click here for details…
Advice on Pre-Trial Counselling.
These are some notes to help you make an informed decision about working with a counsellor before you go to to trial.
Introduction.
You may be seeking pre-trial counselling (e.g. you may be a witness, defendant, respondent or plaintiff in a court case and you're seeking support whilst the Crown Prosecution Service builds their case). The first thing I wish you to know is that if you are an alleged offender/accused/defendant, no matter what your solicitor says, entering counselling is not a get-out-of-jail-free card. You will have work to do in counselling and the image of "I'm working with a counsellor (your honour!)" presented to a judge/jury will not mitigate your circumstances as much as you might hope it will.
The Crown Prosecution Service (CPS) and various counselling professional membership bodies have produced information about entering counselling during this time; this section summarises important information for those seeking a counsellor whilst pre-trial.
Counselling whilst Pre-Trial is a little different from standard counselling. It's not a very complicated situation, but you must be aware of guidelines so that your trial/case is not affected by the counselling. The trial must not be prejudiced, you do not cause harm to your situation and/or you are not disappointed when the counsellor is unable to offer the service you're looking for.
Beginning Pre-Trial Counselling.
Counselling may begin only after you have given your statement to the police, and/or before a video recorded interview is completed. It may not begin before.
You are advised to inform the police, your solicitor, and/or the Crown Prosecution Service that you have chosen to engage with a counsellor and that the counsellor is aware of the pre-trial situation.
You must advise your counsellor that you are in a pre-trial situation, too.
What Counselling can Offer (Pre-Trial).
Here are some examples of what we can talk about in pre-trial counselling.
Your welfare: how what has happened to you is affecting you emotionally, and practically. You will have a safe place in counselling to offload distress, fears, and how it has affected your relationships.
We can talk about your self-esteem and self-confidence.
We can talk about looking after yourself as you prepare to go to court (e.g. breathing, self-care etc).
What Counselling cannot Offer (Pre-Trial).
Here are some examples of what we may not talk about in pre-trial counselling.
The facts/evidence of the case (what you did/didn't do or see, to whom, when, where, location etc).
Any facts that you have or have not disclosed to the police (the law does not protect your privacy when disclosing information within a counselling relationship).
How you're going to present your self or the facts in court, or re-telling the story of what happened to you, or what you did to someone else. Such discussions may be called "coaching" or "rehearsing". Basically, we must avoid anything that may compromise evidence in a court case or a criminal trial (going against CPS guidance).
Looking at your past history (e.g. factors that may have lead to the events that are going to trial).
Changing/transforming your behaviour, or changing/transforming your relationship with the events that are going to trial.
FYI - the stuff we can't talk about before your trial can be talked about after your case is concluded (if you wish to).
Confidentiality may not be Guaranteed (Pre-Trial).
Counsellors write session notes after a counselling session is concluded. This is my overview of what we talked about. These notes do not contain much detail; they're intended as a memory aid.
The police and/or Crown Prosecution Service may ask for your written permission to contact me for a copy of my written session notes.
If you give this permission, only my notes which are relevant to the court case will be shared with the defence and prosecution. Defence/prosecution have no need to request notes that are not relevant to the court case.
Regarding your access to my session notes: I would record an accurate & truthful summary of each of our sessions and then during our subsequent session I will ask you to confirm that what I have written. This is so that both you and I are prepared to submit accurate notes should they be requested.
Prosecutors may seek to obtain an assurance from the counsellor that the client did not say anything in the counselling sessions that was inconsistent with the statements made to the police. This may mean your counsellor is informed about your police statements.
(c) Dean Richardson 2019 - research ongoing - if you copy/republish any of this material how about a citation and an HTML Link back to this page, huh? 🙂
Did You Know?
Whilst the police or Crown Prosecution Service may ask for your written permission to see your counsellor's notes, they only have the right to see notes that relate directly to your court case. …
About Dean @ Havant Counselling.
You could choose any counsellor in and around Havant, 'natch!
Yet, when you think that this may be the most personal, private and vulnerable you're going to be with someone professional, you'd probably choose:
someone you can grow to trust,
someone who demonstrates highly competent skills, ethics and sensitivity.
someone who speaks plain English (rather than psychobabble),
someone who's as happy to use base/swearing language as much (or as little) as you do,
someone who considers himself a frank, no bullshit counsellor, particularly you when you're in need of an authentic response (rather than an "hmm"),
someone who would become an equal part of your therapeutic partnership (e.g. doesn't just sit mostly in silence for 50 minutes).
Does this peak your interest in meeting
Dean @ Havant Counselling
to experience all of this this for real?
Dean Richardson MNCS(Accred / Reg) - a simply private choice.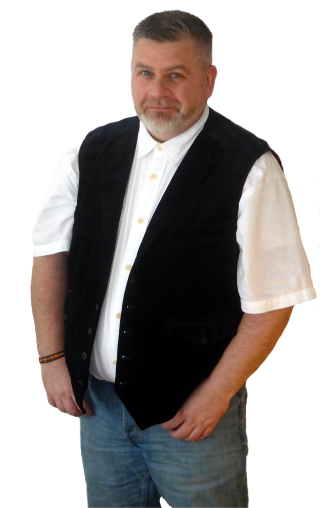 Got a Question? Don't Hold Back…
Got a question about Dean Richardson's counselling services in Havant (Hampshire)? Want to make contact, maybe asking about a first appointment? Send Dean a message any time…