Havant Group Counselling.
Private Group Counselling ~ resolve group conflicts ~ for up to 8 adults in Havant…
STOP-PRESS: counselling continues to be available via reliable & confidential Skype / Zoom Video ~ ideal for self-isolation & shielding. Click here for details…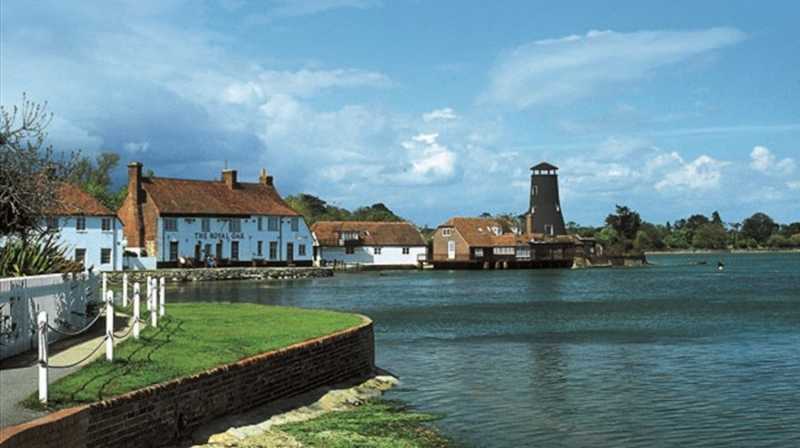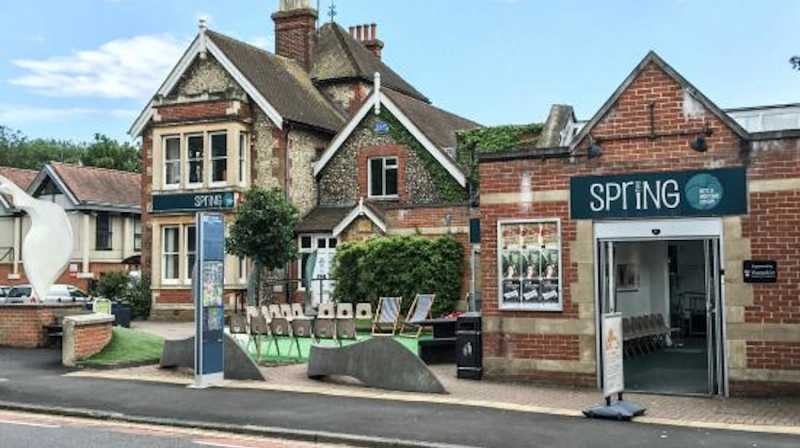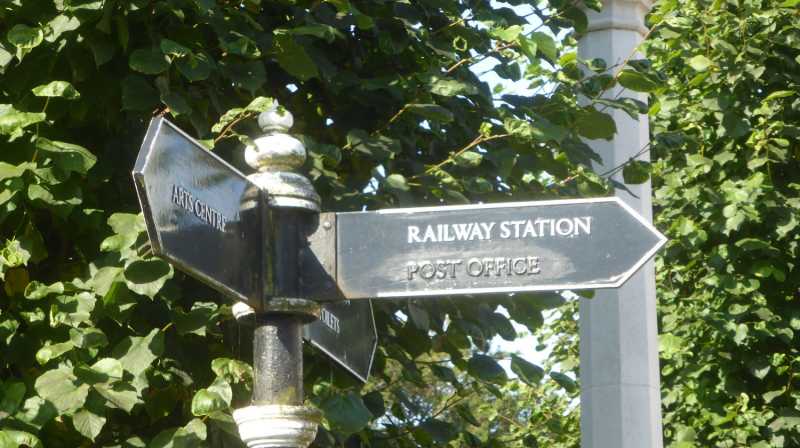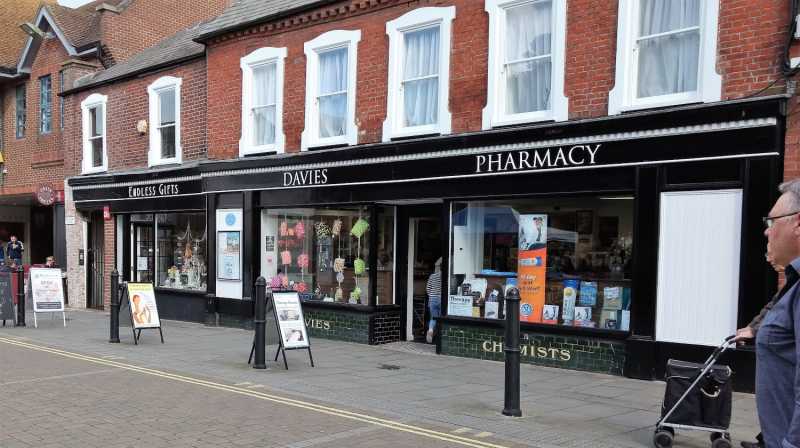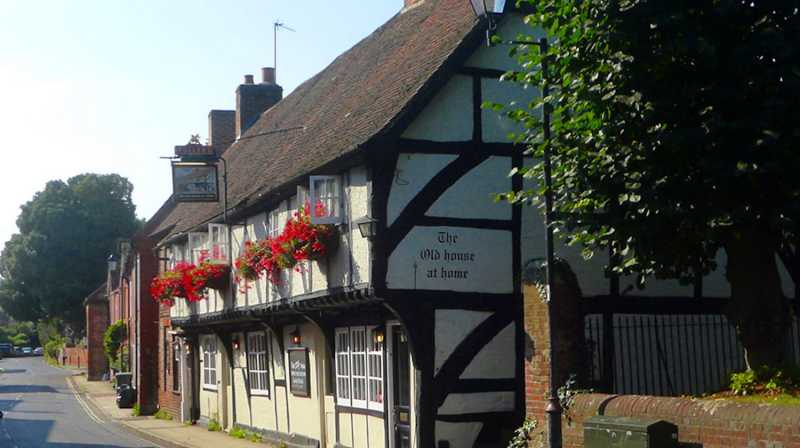 When strained relationships within a group risk affecting all other members.
Whether professional groups, social groups, intimate or platonic, members of a group can become so unhappy with each other that the group becomes uncooperative, even provoking disruptive or abusive behaviour (something group counsellors may call
"acting out"
).
Meeting with Group Counsellor Dean Richardson MNCS(Accredited Registrant) can help a group to look at, address and discharge group-relationship problems.
Dean's original experience with groups was as an IBM-Trained Group Facilitator (team & business focus). Since qualifying as a counsellor 24 years ago, Dean has added The Institute of Group Analysis's Foundation in Group Analysis (Foulkesian / matrix focus), plus expertise in Systemic & Psychodynamic relationship behaviour/resolution (via diploma in couple relationship counselling).
This training and qualification assures you that he facilitates groups in a safe, therapeutic working environment (for up to eight people). He support the group in defining their own safety protocols and working through their conflicts and difficulties, putting in actions to resolve current disputes and enabling the group to become creative with its own approach to handling future difficulties.
Plus, he's also an adept video counsellor (with over 16 years years experience using Skype, Zoom etc) so the recent lockdown & area restrictions are no problem for your group when working with Dean.
When your group needs assistance in resolving their problems, get in contact with Dean Richardson.
Group Counselling Services Summary.
No Waiting
Unlike NHS and charity counselling services, private group counselling has no long waiting lists. As a private group counsellor & facilitator, Dean often has a free session time that could fit the group's needs. Your group can afford to address its problems by seeing a private group counsellor.
Weekly
To be effective, group counselling sessions are weekly. Any greater time between sessions will weaken the group's work. Every group member is to attend all sessions until the work is done enough for the group to go it alone (then we will arrange for the group to end its relationship with the counsellor.
Open Ended
A group's relationship is likely not limited by time. Group counselling is neither limited by time. We'll clearly identify the group's problems, then ~ if the group chooses ~ we can either work on agreed problems together, or the group can leave counselling and work on the problems themselves. The group counsellor's role is to become (eventually) redundant to the group's needs.
Suitable for…
Suitable for a group of adults who are related in some way (eg work related, socially, family, polyamorous etc). Group counselling helps all group members to identify what's getting in the way of the group being able to work through the problems together.
Private counselling near me serving the UK Nationwide over Zoom & Skype, plus locations in and around, Havant, Petersfield to Waterlooville, Cosham to Portsmouth & Southsea, Southampton to Chichester, Fareham to Gosport, Hayling Island, Emsworth, Westbourne, Rowland's Castle, local residents anywhere in between and regularly further afield!
Counselling from your Home... 
...from your office, your car, your hotel, or even on a hike.
Dean has over 24 years experience of working in counselling, incorporating 16 years working via secure video conferencing apps (Zoom, Skype, etc). This means you can meet with Dean without ever having to leave home.
You can work with Dean in counselling remotely from your home, your office, your car (yup - some clients like to drive somewhere secluded for their sessions), or even your hotel room if you're away on business. Some people even like to go on a walk, or sit on a park bench. Provided their privacy is being looked after, Dean has no problems working like this.
Counselling sessions work in the same way as face-to-face sessions, except that you won't have to travel to, nor from, Dean's location.
Like to know more?
Why Group Counselling?
We all work and live in groups such as these:-
Teams at work.
Family relationships.
Business Relationships.
Flat mates.
Neighbours.
Giving time to Charity.
Polyamorous groups.
Kink/sexual groups.
Threesomes (etc)
Often these groups work well together. Sometimes they don't. Sometimes they
REALLY
don't.
When groups are not working well together ~ but they have to work well ~ you'd consider Group Counselling from Dean Richardson MNCS(Accredited Registrant)).
Group Counselling allows the group to:-
Identify the group's conflicts, problems and triggers.
Define the group's rules and goals.
Resolve the group's problems.
Assist each other working through relationship difficulties.

Dean Richardson is an IBM-trained Business Group Facilitator (1997). Employing additional theoretical frameworks from therapies (such as Family Systems/Milan Associates systemic counselling and Foulkesian group analysis), Dean Richardson MNCS(Accredited Registrant) becomes a (temporary!) member of the group, conducting the group to find its own way forward out of its own developed conflicts.
Working weekly in sessions of 90 minutes a time, and at Dean's Havant Offices, his aim is to become redundant to the group so that the group can work on matters ~ existing and new ~ on their own.
Ask if Group Counselling could assist your group relationships, business teams or social groups to working together effectively once more…
Not all Problems are Problems.
Group work embraces all sorts of angles to a group's difficulties, including discussing topics that aren't a difficulty to everyone within the group.
Not every group member will have the same set of problems that other members have.
Group change-and-growth, as the result of being a member of a (therapeutically-based) group, does not necessarily come from the person resolving his personal difficulties. Regularly, listening to the group discuss something that is not a difficulty for group members can have a profound awakening effect upon the group member with the difficulty.
A kind of: "What? Others don't have to deal with the problem that I'm having? How? Now I'm interested…!"
About Dean @ Havant Counselling.
You could choose any counsellor in and around Havant, 'natch!
Yet, when you think that this may be the most personal, private and vulnerable you're going to be with someone professional, you'd probably choose:
someone you can grow to trust,
someone who demonstrates highly competent skills, ethics and sensitivity.
someone who speaks plain English (rather than psychobabble),
someone who's as happy to use base/swearing language as much (or as little) as you do,
someone who considers himself a frank, no bullshit counsellor, particularly you when you're in need of an authentic response (rather than an "hmm"),
someone who would become an equal part of your therapeutic partnership (e.g. doesn't just sit mostly in silence for 50 minutes).
Does this peak your interest in meeting
Dean @ Havant Counselling
to experience all of this this for real?
Dean Richardson MNCS(Accred / Reg) - a simply private choice.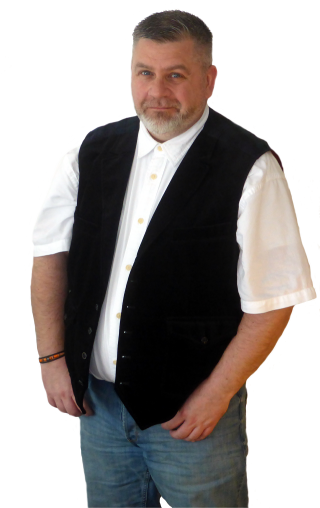 Group Counselling
Counselling for a Group's Needs
Suitable for individuals

Suitable for couples

Suitable for groups

Payable weekly

Available in Havant

Available on Skype/Zoom video

50 minute session

90 minute session
How Counselling Fees Work.
Unlike NHS services (where you have already paid through NI taxation), private counselling will cost you some money.
Group Counselling sessions are weekly, and last for a standard 90 minutes. Sessions are once a week (except for holidays). The fee shown is per individual group member / per weekly session (whether attended or missed). Groups are a minimum of 4 members and a maximum of 8 members.
Where groups are created of members known to each other (such as a polyamorous group) sessions will continue until the group decides the work is done. Other groups will agree their own method of closure.
Fees are payable on the day of our session.
You may pay your counselling fees online (e.g. by a bank transfer, credit/debit card payment or PayPal) or pay in person (cash, cheque [made out to Dean Richardson], credit/debit card).
Restricted Income: If I have spaces available, a lower fee is negotiable should your income make private counselling a struggle to afford. This is not charity (you still must contribute a fee) and it will involve discussing your income and expenditure with the aim to discover a rate that you can afford responsibly. I do not always have any lower-fee spaces available, so please ask when you first get in contact.
Appointments for Counselling.
NB: My Core Practice Hours are: Mondays, Wednesdays & Thursdays from noon to 9pm (last session 8pm), with Fridays reserved for groups at 5pm and 7pm. I am not available to offer appointments outside of this times.
Decide on your preferred Weekly Day & Time.
Refer to the table (below) when you make Contact with Dean. It shows the weekly appointments that are currently available.
Weekly session lengths are 50 minutes (by default) but can also be of up to 90 minutes when you prefer.
Available Appointments for Counselling
Couples & Individual Video Counselling (Zoom, Skype…)
Monday Appointments:

12

pm

1

pm

2

pm

3

pm

4

pm

5

pm

6

pm

7

pm

8

pm

Note: the 4pm, 5pm, 6pm appointments will be available by January
Tuesday Appointments:
This day is not available for bookings
Wednesday Appointments:

12

pm

1

pm

2

pm

3

pm

4

pm

5

pm

6

pm

7

pm

8

pm

Note: the 3pm appointment may be available within a few weeks
Thursday Appointments:

12

pm

1

pm

2

pm

3

pm

4

pm

5

pm

6

pm

7

pm

8

pm

Note: the afternoon appointments will be available in January
Friday Appointments:
This day is not available for bookings
Weekend Appointments:
This day is not available for bookings
TIP:

The times listed in red are the most popular and fastest to be taken.
Appointments for Counselling
Day of Week
Times of Day
Couples & Individual Video Counselling (Zoom, Skype…)
Mon:
4pm-

6pm

Note: the 4pm, 5pm, 6pm appointments will be available by January
Tue:
This day is not available for bookings
Wed:
3pm
Note: the 3pm appointment may be available within a few weeks
Thu:
1pm-

5pm

Note: the afternoon appointments will be available in January
Fri:
This day is not available for bookings
W/E:
This day is not available for bookings
Book your preferred appointment(s) by completing my Contact me for Counselling form…
​
Is your preferred appointment not available? Register now for free notifications…
Times

shown in red

are regularly the first to be booked.
Counselling sessions are (at a minimum) weekly, last for up to 50 minutes, and on the same day/time each week. 
There are options for you to meet with your counsellor more than once a week.
There are also options for you to choose  up to 90 minute sessions too. 
(Shift-workers: my regular weekly approach & limited hours may not be able to accommodate your shift pattern very well).
Fees are due before or on the day of the session (payable online via banking app transfer, credit/debit card or PayPal, in person using cash, card or cheque [made out to Dean Richardson]).
Ending counselling: Our time together continues for as long (or as brief) as we both think it's being helpful… and when one of us thinks "maybe that's enough" we can begin to look at bringing our work to a close (it can be helpful to bring up the idea of ending counselling to talk it through, just in case our work has brought up something difficult like avoiding difficult feelings, can't say something, acting out etc). Then we'll plan how we'd like to say "goodbye".
Planned Breaks.
The following table lists the dates of my planned breaks this year (i.e. when I am not available).
Monday 18th December 2023 to Tuesday 2nd January 2024 (16 days).
iCal Subscription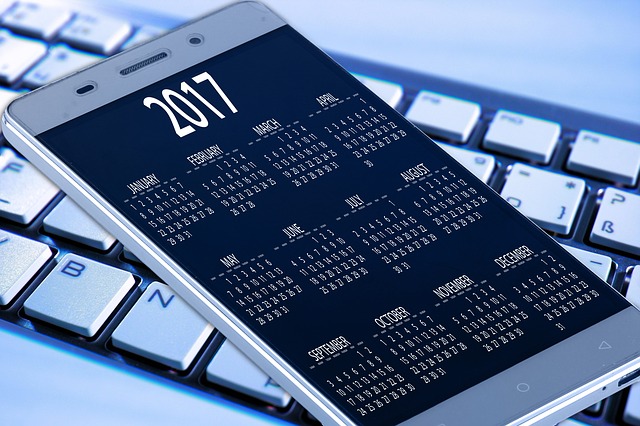 You can incorporate Dean's Planned Breaks (setting your own alerts, colours, highlights etc) into your personal, online calendar (GMail, Outlook, iCloud Calendar etc) by using the iCal protocol.
The iCal URL for Havant Counselling is: https://iCounsellor.co.uk/iCounsellorBreaks.ical
Example: Embedding iCal using Google Calendar…
Go to your Google Calendar.
Under the section Other Calendars click the + button (titled: Add other calendars).
Select From URL.
Enter this URL: https://iCounsellor.co.uk/iCounsellorBreaks.ical
Click Add calendar.
After a few seconds Google will display "Calendar Added". You may now exit out of Settings back to your calendars to see that Dean's planned breaks have been added to your calendar. You may also customise the new calendar's colours, name, alert settings (etc) if your calendar app allows.
Got a Question? Don't Hold Back…
Got a question about Dean Richardson's counselling services in Havant (Hampshire)? Want to make contact, maybe asking about a first appointment? Send Dean a message any time…