Havant Divorce / Separation Counselling.
Private divorce counselling ~ when a couple wish to seperate, ending their relationship together and planning their own divorce. Regular weekly sessions assist with executing your marriage's own unique way of mutually separation.
STOP-PRESS: counselling continues to be available via reliable & confidential Skype / Zoom Video ~ ideal for self-isolation & shielding. Click here for details…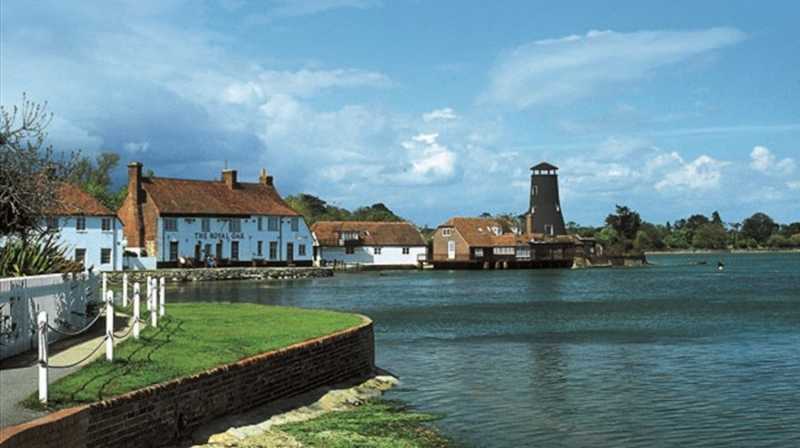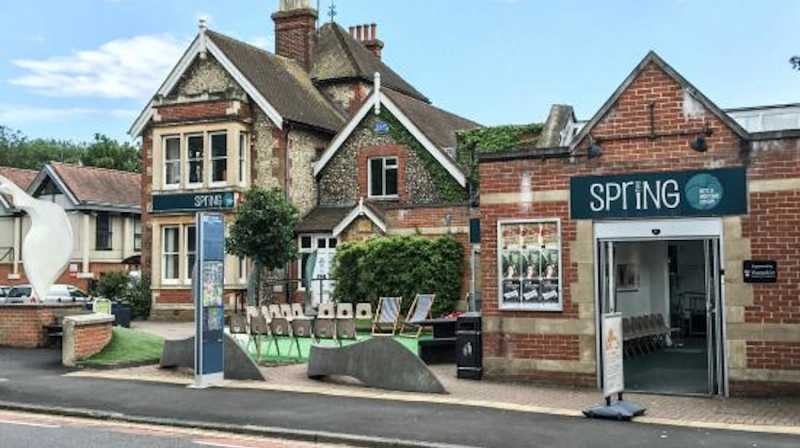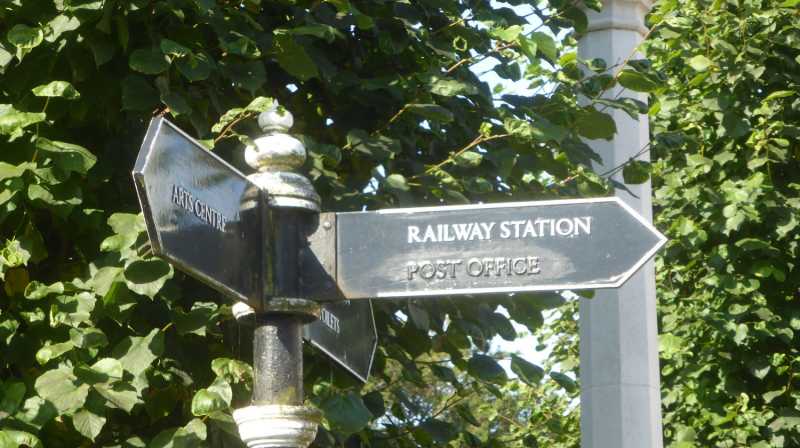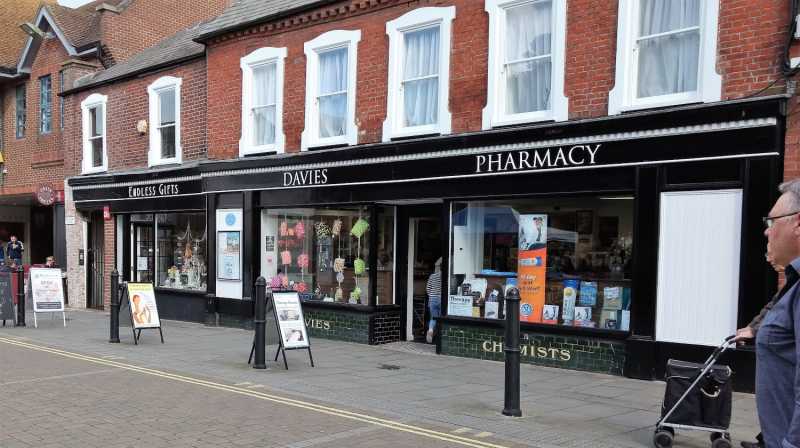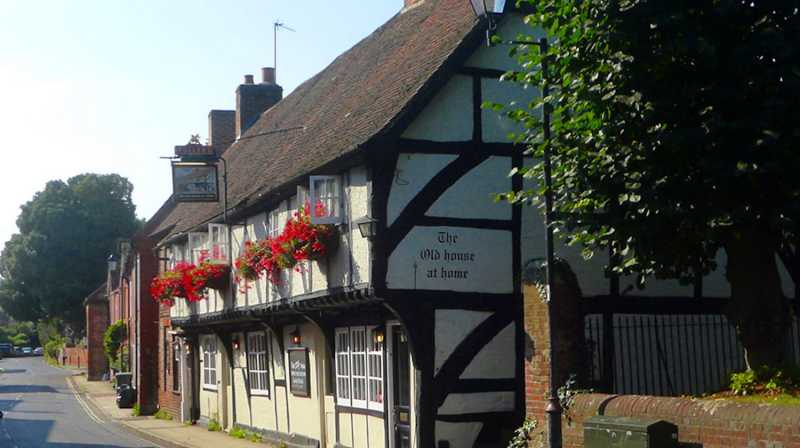 About Divorce / Separation Counselling.
When your marriage is ending, and you wish to plan your separation… together.
You may believe that:
"to get divorced we have to have solicitors act/talk on our behalf".
And for partners who are divorcing who cannot bear to talk with each other this may very well be true. Yet, meeting with a
Divorce/Separation Counsellor
such as
Dean Richardson MNCS(Accredited Registrant)
you may be surprise about how effective
(emotionally effective and cost effective)
planning your own separation could be. You wouldn't be the first.
As a Divorce Counsellor, Dean avoids taking on the role of "divorce and/or legal expert"; experts judge, prescribe and "tell" and Dean's role is of a counsellor/mediator whose active participation is to empower the couple's relationship so that the relationship can plan and work through the couple's unique divorce.
Anecdotally, this process has cost some marriages less than having solicitors act & communicate on the couple's behalf.
When your marriage has reached a stage where it must end, and you both wish to stay amicable to work through the separation together, Dean Richardson would be the divorce counsellor to consider facilitating your marriage's end.
The divorce counselling process is aimed at empowering the both of you into making your own decisions on how to close your own relationship. Topics that may be considered could include:
How the relationship will research necessary tasks (e.g. researching legal matters for later discussion).
How to manage separation-conflicts (e.g. when disagreements happen, how the relationship will go about resolving them).
Children's needs.
How assets of the marriage (joint bank accounts, the home, pets, other assets) will be managed and/or divided.
How personal items will be managed and/or divided (e.g. photographs, mementos).
How important paperwork will be exchanged.
How each of you will manage your own Divorce File (i.e. a collection of necessary paperwork).
Whether you will engage solicitors or not (solicitors do not have to be involved if both of you are collaborating sufficiently well to file your own paperwork).
How you will manage legal requirements (e.g. ultimately filing for divorce).
A Summary of Divorce Counselling.
No Waiting
Solicitors and mediation services regularly have to have you wait until they are available to take you on. Going to a private divorce counsellor your first appointment may be arranged for the following week.
Weekly
Divorce counselling sessions are (of a minimum) weekly. This gives you a known date-in-the diary when you will meet your partner for the next round of discussions. Regular sessions also help with budgeting, arranging baby-sitting, and provides a containing safe place where you may both focuses on the divorce.
Not Time Restricted
Couples' lives together are not limited by time, so neither is divorce counselling. We'll first clearly identify the goals, then you will have the weekly sessions to work through the goals together during regular sessions.
Suitable for…
Suitable for adult marriages in any form of marital relationship (traditional, non-traditional, gay, lesbian, same-sex etc). Divorce Counselling helps empower the couple to organise their own separation.
Private counselling near me serving the UK Nationwide over Zoom & Skype, plus locations in and around, Havant, Petersfield to Waterlooville, Cosham to Portsmouth & Southsea, Southampton to Chichester, Fareham to Gosport, Hayling Island, Emsworth, Westbourne, Rowland's Castle, local residents anywhere in between and regularly further afield!
Distinct Approach to Divorce Counselling.
Dean's primary client is the couple's relationship (not the two individuals in the relationship). Inexperienced counsellors - or those untrained in relationship work - miss this important aspect when trying to work with a couple.
Dean's primary aim is to become redundant: the couple can end their counselling work without thinking that they've become dependant on a counsellor; nor feeling they will have to come back for 'top up' sessions in the future.
The couple stay only for as long as it's helping: meaning they might come to counselling for just a handful of sessions, or may choose to stay longer, until the couple can work on their relationship's needs on their own (again). Dean does not set a compulsory minimum (or maximum) period.
The couple work with just the one therapist: and Dean practices "neutrality" which means both members of the couple will be understood by a single therapist (no risk of multiple interpretations by multiple therapists in the room). Plus? the common factors that are underlying the couple's relationship problems can be understood and communicated back to them by a single couple counsellor as a single, consistent, understandable whole.
Dean does not solve the couple's current relationship problems. Dean is not a "Relationship Expert", doesn't promote his services as being so, and doesn't claim to have solutions and answers for the couple. Instead, Dean focuses on assisting the couple to learn and understand their own problems so that they can address and resolve matters using their own solutions.
The couple develop their own unique approach that can be helpful for years to come. Looking at the relationship's problems as if they are a symptom

of

a system

that has become faulty (say, like a washing machine that works until it comes time to rinse)

. Understanding? and then amending? the relationship's behavioural-system can help the couple understand what's at the centre of their problems. With understanding, the couple can learn to manage & resolve not only current problems? but future ones too? for themselves.
Dean involves & immerses the couple in the counselling, rather than operating as a pseudo-advice-giving consultant with-all-the-answers.
Dean's couple counselling approach integrates effective systemic and psychodynamic approaches. Rather than using whatever is the latest fad in therapy, Dean successfully applies methods that have been tried and tested for a long time (30+ years: systemic, 100+ years: psychodynamic). This helps the couple (through curiosity, hypothesising & modelling) learn what's happening in their relationship and then helps them develop their own 'fault' resolving strategies.
Unlike some couple therapists who respond to questions with 'answers' (whether such generic answers can actually apply to the couple's specific relationship), Dean empowers the couple into being able to answer their own questions by understanding & resolving their own relationship-conflicts. This helps the couple become independent of the counsellor.
Boundaries are important: the session is contained within 50 (or 90, optional) minutes, weekly, in a safe room, with the same counsellor. For example, the couple always knows that they can open up (difficult) topics but not fear getting swept up into long arguments? because the session's end time is set.
Future "top-up" sessions become unnecessary: the couple ends counselling when they don't need the counsellor any longer. Dean doesn't "fix" the relationship for the couple, he assists the couple in learning how to fix their own relationship problems together. Added bonus: the couple uses the same techniques to manage future difficulties. Once the couple feel that they are more capable at addressing their relationship problems together, they can begin to bring couple counselling to a close without having to come back for "top-up" sessions (as if they'd somehow run out!).
About Dean @ Havant Counselling.
You could choose any counsellor in and around Havant, 'natch!
Yet, when you think that this may be the most personal, private and vulnerable you're going to be with someone professional, you'd probably choose:
someone you can grow to trust,
someone who demonstrates highly competent skills, ethics and sensitivity.
someone who speaks plain English (rather than psychobabble),
someone who's as happy to use base/swearing language as much (or as little) as you do,
someone who considers himself a frank, no bullshit counsellor, particularly you when you're in need of an authentic response (rather than an "hmm"),
someone who would become an equal part of your therapeutic partnership (e.g. doesn't just sit mostly in silence for 50 minutes).
Does this peak your interest in meeting
Dean @ Havant Counselling
to experience all of this this for real?
Dean Richardson MNCS(Accred / Reg) - a simply private choice.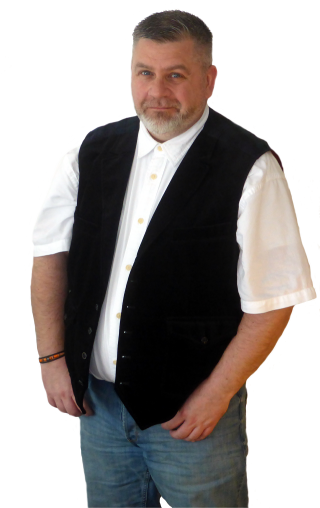 Couple Counselling
Counselling for an Adult Relationship
Suitable for individuals

Suitable for couples

Suitable for groups

Payable weekly

Available in Havant

Available Skype/Zoom video

50 minute session

90 minute session (£125.00)
How Counselling Fees Work.
Unlike NHS services (where you have already paid through NI taxation), private counselling will cost you some money.
Couple Counselling sessions are weekly, and last for a standard 50 minutes (with the option to book 90 minute sessions if you both prefer). Although sessions are once a week (except for holidays), you may also attend more than once a week if all three of us think that this would be helpful.
Our sessions will continue one or more of us thinks that we've done enough; then we'll have a conversation about bringing our counselling work to a close.
Fees are payable on the day of our session.
You may pay your counselling fees online (e.g. by a bank transfer, credit/debit card payment or PayPal) or pay in person (cash, cheque [made out to Dean Richardson], credit/debit card).
Restricted Income: If I have spaces available, a lower fee is negotiable should your income make private counselling a struggle to afford. This is not charity (you still must contribute a fee) and it will involve discussing your income and expenditure with the aim to discover a rate that you can afford responsibly. I do not always have any lower-fee spaces available, so please ask when you first get in contact.
Appointments for Counselling.
NB: My Core Practice Hours are: Mondays, Wednesdays & Thursdays from noon to 9pm (last session 8pm), with Fridays reserved for groups at 5pm and 7pm. I am not available to offer appointments outside of this times.
Decide on your preferred Weekly Day & Time.
Refer to the table (below) when you make Contact with Dean. It shows the weekly appointments that are currently available.
Weekly session lengths are 50 minutes (by default) but can also be of up to 90 minutes when you prefer.
Couple & Individual Video Counselling (Zoom, Skype…)
Monday Appointments:

12

pm

1

pm

2

pm

3

pm

4

pm

5

pm

6

pm

7

pm

8

pm

Long Waiting List
Tuesday Appointments:
Not available
Wednesday Appointments:

12

pm

1

pm

2

pm

3

pm

4

pm

5

pm

6

pm

7

pm

8

pm

Long Waiting List
Thursday Appointments:

12

pm

1

pm

2

pm

3

pm

4

pm

5

pm

6

pm

7

pm

8

pm

Waiting list available (contact me to discuss…)
Friday Appointments:
Not available
Weekend Appointments:
Not available
Couple & Individual Video Counselling (Zoom, Skype…)
Mon:
Long Waiting List
Tue:
Not Available
Wed:
Long Waiting List
Thu:
Waiting List (contact me)
Fri:
Not Available
W/E:
Not Available
Book your preferred appointment(s) by completing my Contact me for Counselling form…
​
Is your preferred appointment not available? Register now for free notifications…
Times

shown in red

are regularly the first to be booked.
Counselling sessions are (at a minimum) weekly, last for up to 50 minutes, and on the same day/time each week. 
There are options for you to meet with your counsellor more than once a week.
There are also options for you to choose  up to 90 minute sessions too. 
(Shift-workers: my regular weekly approach & limited hours may not be able to accommodate your shift pattern very well).
Fees are due before or on the day of the session (payable online via banking app transfer, credit/debit card or PayPal, in person using cash, card or cheque [made out to Dean Richardson]).
Ending counselling: Our time together continues for as long (or as brief) as we both think it's being helpful… and when one of us thinks "maybe that's enough" we can begin to look at bringing our work to a close (it can be helpful to bring up the idea of ending counselling to talk it through, just in case our work has brought up something difficult like avoiding difficult feelings, can't say something, acting out etc). Then we'll plan how we'd like to say "goodbye".
Planned Breaks.
The following table lists the dates of my planned breaks this year (i.e. when I am not available).
Monday 10th July 2023 to Sunday 30th July 2023 (21 days).
Monday 28th August 2023 to Sunday 3rd September 2023 (7 days).
Monday 9th October 2023 to Sunday 15th October 2023 (7 days).
Monday 13th November 2023 to Sunday 19th November 2023 (7 days).
Monday 18th December 2023 to Tuesday 2nd January 2024 (16 days).
iCal Subscription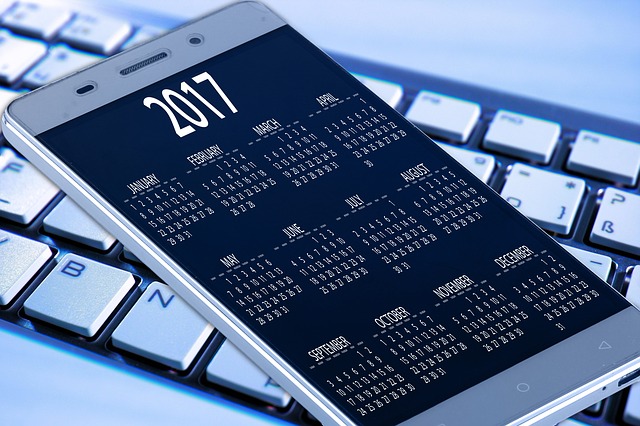 You can incorporate Dean's Planned Breaks (setting your own alerts, colours, highlights etc) into your personal, online calendar (GMail, Outlook, iCloud Calendar etc) by using the iCal protocol.
The iCal URL for Havant Counselling is: https://iCounsellor.co.uk/iCounsellorBreaks.ical
Example: Embedding iCal using Google Calendar…
Go to your Google Calendar.
Under the section Other Calendars click the + button (titled: Add other calendars).
Select From URL.
Enter this URL: https://iCounsellor.co.uk/iCounsellorBreaks.ical
Click Add calendar.
After a few seconds Google will display "Calendar Added". You may now exit out of Settings back to your calendars to see that Dean's planned breaks have been added to your calendar. You may also customise the new calendar's colours, name, alert settings (etc) if your calendar app allows.
Got a Question? Don't Hold Back…
Got a question about Dean Richardson's counselling services in Havant (Hampshire)? Want to make contact, maybe asking about a first appointment? Send Dean a message any time…