Counselling for Gay Men, Lesbians, Bisexuals & Questioning Sexuality.
Counsellor for Gay Men, Lesbian Women, Bisexuals, Fluid & Questioning Sexuality. Local Havant Specialist in Sexuality Counselling, seriously offering so much more than a generalised Lesbian and Gay Counselling Service - an ally embracing multiple forms of sexual expression…
STOP-PRESS: counselling now available via reliable & confidential Skype / Zoom Video ~ ideal for self-isolation & shielding. Click here for details…
Specialist LGBT /Q Counselling.
Would you like to meet with a counsellor who specialises in working with gay men, lesbian women, bisexuals, and those who are questioning their sexuality (aka LGBT/Q or GSRD) in therapy? How about someone just down the road from you in Havant, Hampshire?
It doesn't matter if your difficulties are sexuality-related (straight, questioning, gay, lesbian, bisexual, asexual, polyamory, curious, unsure), or if you're secure in your sexuality identity but you would just rather meet with someone who identifies with LGBT/Q to talk over some difficulties.
So much more than a generalised local Lesbian and Gay Counselling Service – Dean Richardson MNCS(Accredited Registrant) would be the counsellor to consider.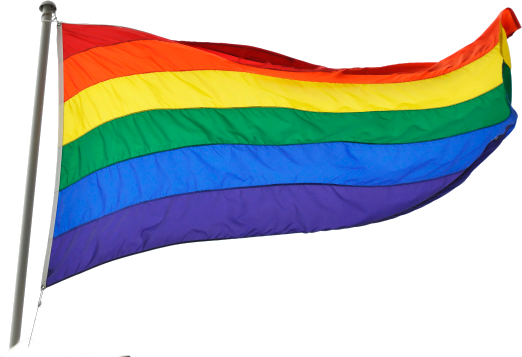 Problems with Some Counsellors.
A majority of British Professional Membership Bodies (PMB) for counsellors and psychotherapists nowadays frown upon members who decline to work with anyone within the LGBT/Q community.
"Nowadays" … "Frown"? Hmm 🤔.
Some counsellors still decline (citing personal and/or religious beliefs etc) to work with sexually diverse people (regardless of their PMB's position). Perhaps more concerning: some counsellors with very little experience of working with sexual diversity nor non-normative lifestyles promote themselves as suitable for LGBT/Q's needs… simply because of holding, perhaps, a non-judgemental position.
Maybe, though, this tricky situation could be a good thing for those seeking to work with someone experienced in sexuality and sexual expression.
You could be asking yourself equally: "which counsellor will understand my struggles with sexuality" or "which counsellor do I choose when my sexual orientation isn't the be all and end all to my life?". If you are, it's likely that you'd prefer to work with someone who (at least!) held positive regard for your core identity, as well as a vast working knowledge of human sexuality.
A Different Counsellor.
So, having discovered that not all counsellors are equally experienced, this is when you'd consider Counsellor Dean Richardson MNCS(Accredited Registrant). Dean is a different kind of counsellor and much more than an LGBT Ally. Specialising in counselling therapy for lesbian women, gay men, bisexuals, straight / questioning, gender and relationship-diverse people, Dean is your local specialist counsellor, centred in Havant (Hampshire), working in his own private practice.
Spot the difference?!
Local Services for LGBT/Q.
Questioning Sexuality
No-one is always 100% clear about their sexual orientation.  Sometimes we identify as one thing, sometimes another, sometimes many things (eg fluid). If you're questioning your sexuality and would like to talk things over with an LGBT/Q Ally, you'd discover a little more about yourself with Dean Richardson.
Don't squeeze yourself into a hetero-normative counsellor's service. Even if your difficulties are not LGBT/Q related, you may just want to work with an LGBT/Q ally counsellor. Choose Individual Counselling. Discuss sexuality, asexuality, orientation, questions & experimentation.
Counselling for same-sex couple relationships. Dean is fully-qualified and experienced in counselling couples. He builds upon his post-graduate diploma by researching the specific needs of gay and lesbian intimate partners. Couple Counselling for same-gender partners, or MOM partners where one is… and the other is too, but other.
Specialist in Counselling for LGBT
Most counsellors nowadays will offer to work with LGBT/Q subjects. You'll notice that Dean Richardson is actually a gay specialist counsellor ~ not an afterthought. Offering various counselling services for LGBT/Q within Havant, LGBT/Q individuals, couples and groups find working with Dean's approach to counselling helpful and effective.
Private counselling near me serving locations in and around central Havant, Petersfield to Waterlooville, Cosham to Portsmouth & Southsea, Southampton to Chichester, Fareham to Gosport, Hayling Island, Emsworth, Westbourne, Rowland's Castle, local residents anywhere in between and regularly further afield!


Sexuality – Unique to You.
Whether you're straight… gay… lesbian… bisexual… or simply not sure about your sexuality ("questioning"), working with Counsellor Dean Richardson means that your individual sexuality can be the focus of the work.
Just as important, your sexuality doesn't have to be the focus; it may be a welcome experience simple to work with the difficulties you're experiencing, but from your perspective .
When you need more than just an ally Dean Richardson is an actual gay counsellor focusing on working with real people who struggle with real life struggles.
When you consider that this is possibly the most personal and vulnerable that you're going to be with someone (with subjects that you can't talk about with anyone else) you'd want to choose someone who was not only closely associated with your own community, you'd want someone to trust, who demonstrated adept knowledge and skills in LGBT/Questioning matters, who spoke plain English (who will happily use base/swearing language as much as you do!), and who works in partnership with his clients (rather than sitting in silence in a stereotypical therapist manner).
With all this in mind, you'd probably choose Dean Richardson MNCS(Accredited Registrant).
Some of the LGBT-related subjects that Dean has worked with in counselling include:-
Confused sexuality

 whether homosexuality, heterosexuality or bisexuality, when someone wants to explore in counselling what life has thrown their way (an opportunity, a shock, etc).

Gay men, lesbian and bisexual people

 who were struggling with non-LGBT related subjects, but who still wanted to work with a clearly LGBT-identifying Ally Counsellor.

Lesbian woman

 who were unsure about being able to commit to an intimate or a sexual relationship.

Men and women

 who were unsure about their relationship with their birth-gender (potentially transgender-identifying people, or people dealing with other matters that happened to be in conflict with gender).

Heterosexual attraction

 gay men and lesbian women who discover attraction to someone of the opposite gender.

Transgender people

 who may delay decisions about their sexual orientation whilst they completed their transitioning.

Asexuality

 in a world where people are promoting sexuaity identity, finding comfort n having no sexually attractions (although perhaps still having romantic attractions) may be a struggle to communicate to potential partners.
Sometimes, coming to a gay (and lesbian) counsellor in Havant can mean all the difference to a client, whether or not the subjects are LGBT-related.
When you can't see yourself – or your conflicts – in any role model… Dean can help you find one in yourself.
Fees for Gay Lesbian LGBT/Q Counselling.
Sessions are weekly, 50 minutes as standard.
Optional 90-minute sessions available too. Plus you may come more than once a week. We'll have a chat about possibilities if either of these options appeal to you.
Fees are payable weekly, which helps with budgeting.
If your income would make my costs difficult to afford, let me know and we can talk about what you can responsibly afford per weekly LGBT counselling. See my separate fees page to see the range of services and costs… then get in touch!
Appointments for Counselling.
Skype & Zoom Video Counselling:
Covid-19 Local or National Lockdowns, Self-Isolating &amp Shielding
(October 2020)
: the balance of risks and rewards continue to argue
against
reopening my practice's Face-to-Face service.
Skype & Zoom services remain uneffected
(click for tele-counselling details…)
.
My Skype/Video appointments are Mondays & Thursdays (~noon to 9pm) and Wednesdays (~noon to 4pm). Having agreed on a weekly session day/time this stays with us until we have completed our work (or there's a need to change).
Choose your Weekly Day & Time.
Sessions times are 50 minutes (by default) or 90 minutes when available.
Video Counselling (Skype, Zoom…)
Monday Appointments:

12

pm

1

pm

2

pm

3

pm

4

pm

5

pm

6

pm

7

pm

8

pm
Tuesday Appointments:
Not available
Wednesday Appointments:

12

pm

1

pm

2

pm

3

pm

4

pm

5

pm

6

pm

7

pm

8

pm
Thursday Appointments:

12

pm

1

pm

2

pm

3

pm

4

pm

5

pm

6

pm

7

pm

8

pm
Friday Appointments:
Not available
Weekend Appointments:
Not available
Video Counselling (Skype, Zoom…)
Visit

HavantCounselling.com

…
Mon:
3pm, 4pm or

6pm

Tue:
Not Available
Wed:
4pm
Thu:
4pm-

6pm

Fri:
Not Available
W/E:
Not Available
Preferred Appointment not available? Register now for free notifications…
Times

in red

are the most popular, and usually the first to go.
Counselling sessions are (at a minimum) weekly, last for 50 minutes, and on the same day and time each week. You may wish to come more than once a week. You may also choose a 90 minute session (by prior arrangement).  Unfortunately I'm unable to support shift-workers.
Our counselling work together continues for as long (or as brief) as we both think it's helpful… and then we'll look at bringing our work to a close.
Fees are due on the day of the session (cash, cheque [made out to Dean Richardson], credit & debit cards).
Ending counselling: it can be helpful to bring up the idea of ending counselling first. Sometimes the need to end may be a mask for something else (avoiding difficult feelings, can't say something, acting out etc) and it can be helpful to distinguish, together, what ending may mean in our work. We'll talk about endings with some thought and some planning on how you might like to say goodbye.
Planned Breaks.
The following table lists the dates of my planned breaks this year (i.e. when I am not available).
Monday 14th December 2020 to Sunday 3rd January 2021 (21 days).
Got a Question? Don't Hold Back…
Got a question about Dean Richardson's counselling services in Havant (Hampshire)? Want to make contact, maybe asking about a first appointment? Send Dean a message any time…